Sustainability
We are committed to the sustainability of our environment. As part of the Watsco, Inc. group of companies, we have launched a major initiative to a nationwide Recycling & Sustainability Service called W-360 for our customers and facilities.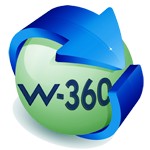 Here are a few of the goals of this initiative:
Reduce our waste through recycling, resulting in less landfill material.
Provide a recycling service for our customers at our facilities to ensure our products are disposed of properly.
Reclaim and recycle the disposable refrigerant containers we sell to our customers, which will result in better control and prevention of greenhouse gas emissions.
Reduced travel (fuel) for our customers who drive to the dump themselves to dispose of metals and/or their old HVACR systems.
Being proactive with an initiative that could address the potential impact of upcoming federal and environmental regulations such as "Cap and Trade".
*Purchase $100+ in either Polymer Adhesives or Hardcast products (mastic or adhesives) online June 20 to June 22, and earn 30%. Redeemable towards future purchases of specific qualifying brands by July 31. All purchases, both qualifying and redemption, must adhere to the following requirements. ONLINE ONLY. NO DELIVERIES. PICKUP ONLY. Excludes special pricing. Offer cannot be combined with other offers or programs. While supplies last. No rainchecks allowed. Management reserves the right to modify or end this promotion at anytime. Call local branch for details.