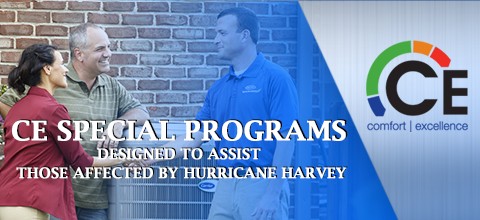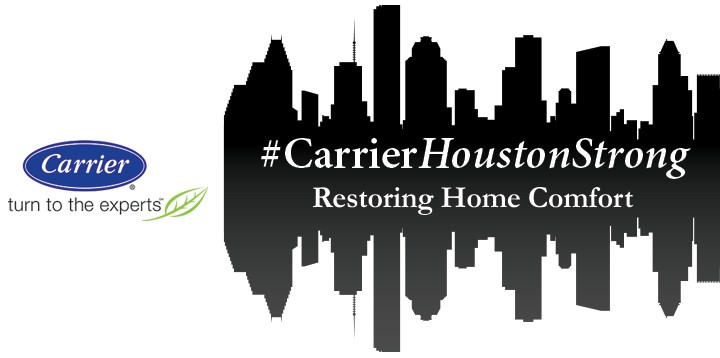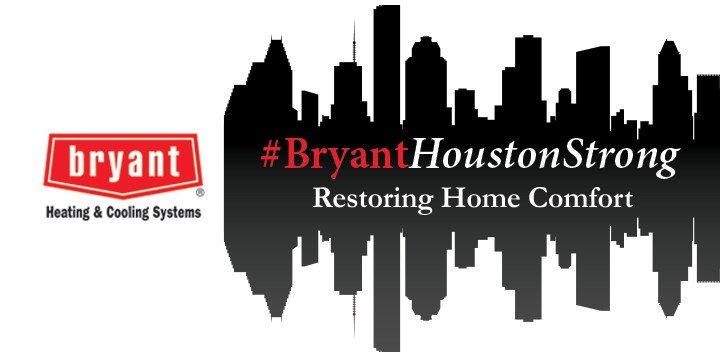 Dear CE Customers,

Hurricane Harvey has devastated parts of Southeast Texas with varying degrees of loss. Our thoughts are with the millions of people whose lives have been disrupted by heavy rain, wind and floods.
CE is proud to support the contractors that work tirelessly to restore the HVAC needs of our community. Your efforts provide comfort in a time of need and save lives of individuals that cannot endure excessive heat.
CE has created special programs to assist contractors accelerate the restoration process. Extended credit terms, credit limits, financing programs, trade-in programs, and service/installation technical assistance are available. Please contact CE for support during this exceptional time.
Thank you for what you do,
Zachary Linde
President, CE South Texas
Hurricane Consumer Rebate and Financing Programs
All credit decisions are instantaneous

No home ownership requirement

No extra income verification

No customer application fees or prepayment penalties

Max. credit lines per applicant up to: $15,000 (max two applicants per household)
Compressors ProPax
25 Days of Ductless
Industry Standard Statement From: ACCA, HARDI, AHRI, TRC
Important Product Information on Carrier Manufactured Equipment